Menu:
Apartments:
On-line booking

Designed by / Webmaster:
Davor Krtalić - Dalmatinac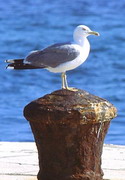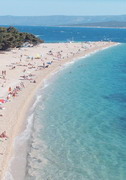 Apartments - Holiday accommodations in Croatia - Vacation in Dalmatia - Adriatic sea!

HR CZ EN DE IT

Middle Dalmatia - Promotion and presentation of accommodation! - Book online for your holiday! - Welcome to Croatia!
Davor Krtalić - Dalmatinac

Zprostředkování obchodu a služeb
460 14 Liberec - Česká Republika
IČO: 74465520

E- mail: dalmatinac@seznam.cz



Agent from Dalmatia presents an offer for guests who want to go on a vacation in their own arrangement.

The offer consists of objects from all over the Dalmatia, carefully selected and satisfying conditions and criteria of modern tourism.
Short description with photos gives you, your family and friends opportunity to find out what a specific place offers, what can you see, have can you have fun, and how can you spend your vacation on the best possible way.

I live in Dalmatia, and I am familiar with it, so I will answer to all your questions and help you to choose a place for your vacation. All your additional questions please send to my E- mail and in very short time you will get an answer.

Dear clients, we will try to meet your wishes and justify your expectations, and therefor justify your trust given to us. Davor Krtalić

Remember, Croatia has crystal clean sea, Mediterranean climate, sandy and stone beaches, and, of course, great cosine. Many people fell in love with Croatia, and they return here every year, just to feel warm sunshine, light wind in their hair, smell of pine - trees and song of birds. Here you have an opportunity to experience it by yourself.

Why use our services? Because we provide online directory of accommodation with all necessary information. Because we have to Rapo Lying 24 hours a day. Because we booked the apartment keys are not adopted by the reception, but you are waiting with our host welcomed. Because we care about you after your reservation until your return home and still stay in touch with you.

MIDDLE DALMATIA AND ISLANDS

Central Dalmatia belongs the coastal area from Primosten to the south of the Makarska Riviera to the town and the port of Ploce. The climate is Mediterranean with hot and dry summers and mild and rainy winters.
Middle Dalmatia is is quite developed in the terms of tourism, with a variety of activities, recreation and entertainment. Accommodation in Dalmatia is a rich and diverse private accommodation, apartments, rooms, hotels or camp sites. Like other regions in Croatia, the cuisine of Central Dalmatia has its own peculiarities in which there is a lot of seafood, while meat dishes are made somewhat differently than the inland due to the specific climate and richness of spices. All these delicacies can be tasted in restaurants and taverns in Dalmatia.

The islands are larger, among them there are bigger distances and are richer in vegetation. Because of the wide channes between the islands, the wind called maestral is stronger, so the waves are bigger. The largest islands are island of Brac, Hvar, Vis, the island of Solta, Ciovo, Drvenik Veliki and Drvenik Mali, and islands of Bisevo and Jabuka. The central Dalmatian islands are quite different among themselves.
The island of Solta is quiet and modest island situated opposite the city of Split.
The Island of Brac is the largest central Dalmatian island, and today one of the most developed islands in the Adriatic with many tourist centers like Bol, Supetar and Milna.
The island of Hvar is a well known tourist destination, and the largest places are of the town of Hvar, Stari Grad, Jelsa, Vrbovska and Sucuraj.
The island of Vis, with its many coves and untouched nature is more and more turning to the tourism, and the place of Komiza is one of the most popular fishing destinations in Dalmatia.
The Island of Bisevo stands out for its Blue Cave which is a unique natural phenomena.

In the Central Dalmatia are two sites under the UNESCO protection: the Diocletian Palace in Split and the old town of Trogir. Split is the center of the Split-Dalmatia County and as such a central tourist destination of the Central Dalmatia. North of the Split is located Trogir, a historical town with the best preserved historic old town, not only in the Adriatic, but also in the Central Europe. Trogir's medieval core, surrounded by the walls, comprises a well preserved castle and tower, and numerous buildings and palaces from the romanesque, gothic, renaissance and baroque periods.
All those who want an active holiday are in the right place: rafting on the Cetina river, free climbing, paragliding, scuba diving, sailing, sand volleyball, tennis, etc. In short, you can enjoy all the sports on land, water and air.

Weather

Dalmatia - Airport Split

Croatia

Middle Dalmatia - Map
In Split Riviera there are numerous pebble and sandy beaches. The Bacvice Beach is sandy with some rocky sections, and the sea is turquoise and the beach has been awarded with a blue flag. The beach is renowned for the game of picigin favorite sport among Split inhabitants. Nearby the beach there are bars, restaurants and pastry shops. This is the main city beach and it is visited by a large number of swimmers who are kept by the rescuers, and it is accessible to persons with disabilities. Children will be delighted with the amusement park with water slides, trampolines and rubber castle. For those who want to have fun with music and dancing, the beach is also known for the O'Hara club which is open all night.
The city of Split has 70 kilometers of coastline, of which 9.5 km are beaches. Only in Split you can find a 15 km long promenade.
Trogir Riviera has small bays with smaller and larger pebbles. On the island of Ciovo are wide sandy beaches with fine sand and larger stones, and in particular larger bays sand becomes fine to coarse pebbles.
Omis Riviera is known for its large sandy beaches. The main town beach is a sand beach nearly a kilometer long, and its the uniqueness is a 700-meter-long shallow water, ideal for playing in the water for adults and children.
Makarska Riviera is the most visited tourist area of central Dalmatia, and some of the places are Brela, Baska Voda, Makarska, Tucepi, Ploce. Particular emphasis is placed on the town of Makarska with sandy beaches, surrounded by pine trees and over the Makarska there is the nature park of Biokovo. It is an attractive tourist destination for its natural beauty. Botanical garden of Baiokovo, called Kotisina was established in 1984 as a horticultural monument with s purpose of nature conservation. On Biokovo there are several mountain huts for the visitors.
Along the Riviera there are a few FFK beaches, and it is developed recreational and health tourism with therapeutic services.
Excursions - Active holidays

More information and pictures on the site

Excursions!
Vacation in Dalmatia! Welcome to Croatia! / Tourist agency Davor Krtalić - Dalmatinac