Menu:
Apartments:
On-line booking

Designed by / Webmaster:
Davor Krtalic - Dalmatinac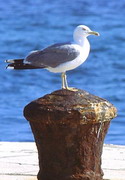 Apartments - Holiday accommodations in Croatia - Vacation in Dalmatia - Adriatic sea!

HR CZ EN DE IT

ISTRIA - Promotion and presentation of accommodation! - Book online for your holiday! - Welcome to Croatia!
Davor Krtalić - Dalmatinac

Zprostředkování obchodu a služeb
460 14 Liberec - Česká Republika
IČO: 74465520

E- mail: dalmatinac@seznam.cz



Agent from Dalmatia presents an offer for guests who want to go on a vacation in their own arrangement.

The offer consists of objects from all over the Dalmatia, carefully selected and satisfying conditions and criteria of modern tourism.
Short description with photos gives you, your family and friends opportunity to find out what a specific place offers, what can you see, have can you have fun, and how can you spend your vacation on the best possible way.

I live in Dalmatia, and I am familiar with it, so I will answer to all your questions and help you to choose a place for your vacation. All your additional questions please send to my E- mail and in very short time you will get an answer.

Dear clients, we will try to meet your wishes and justify your expectations, and therefor justify your trust given to us. Davor Krtalić

Remember, Croatia has crystal clean sea, Mediterranean climate, sandy and stone beaches, and, of course, great cosine. Many people fell in love with Croatia, and they return here every year, just to feel warm sunshine, light wind in their hair, smell of pine - trees and song of birds. Here you have an opportunity to experience it by yourself.

Why use our services? Because we provide online directory of accommodation with all necessary information. Because we have to Rapo Lying 24 hours a day. Because we booked the apartment keys are not adopted by the reception, but you are waiting with our host welcomed. Because we care about you after your reservation until your return home and still stay in touch with you.

ISTRIA

Istria, the largest Adriatic peninsula, has the area of 2820 km2 and with little more than 200 thousand inhabitants, its guests provides with crystal-clear sea, sightseeing of multi – thousand – years – old cultural heritage with emphasis on the relationship host to the guests.

The length of the west coast of Istria with the islands is 328 km and the length of the east coast with the islands is 212 km.

The sea temperature in the spring is about 12°C, and during the summer is about 24°C. Sea salinity is an average of 36-38 per thousand. Due to its mild climate, Istria is comfortable to stay in all seasons.

Rivers in Istria are: Dragonja, Mirna and Rasa.

Weather

Dalmatia - Airport Split

Croatia

Istrie - Map
Along the coast and islands are covered with pine trees and green bushes.
The administrative center is Pazin and Pula is the economic center.

The coastal part of Istria – the Blue Istria offers accommodation in hotels, private homes and villas with a wide range of sporting, recreational and entertainment facilities.
Blue Istria: Banjole, Fazana, Labin, Liznjan, Marcana, Medulin, Novigrad, Opatija, Pjescana uvala, Pomer, Porec, Premantura, Pula, Rovinj, Rabac, Savudrija, Umag, Valbandon, Vodnjan, Vrsar.

The inland part of Istria – Green Istria provides accommodation in the green untouched inland with the private apartments, traditional stone houses, luxury villas, small family hotels with numerous wine and culinary tours in which Istria is recognizable.
Green Istria with the above mentioned offers the world famous elite and agrotourism as well as relaxation away from the hectic everyday city life with a glass of top quality Istrian wine and local culinary specialties.
Green Istria: Buje, Buzet, Motovun, Pazin, Zminj.
Excursions - Active holidays
While you are staying in Istria make the possibility of any of the offered excursions and thus complete your vacation.
Excursion to Brijuni - national park of Brijuni / boat trip to the island of Cres - Fish picnic / Excursion to the Plitvice lakes / Excursion into the inland of Istria.
Fish picnic and visit the island of Cres by boat. Romantic wooden boat trip to the island of Cres. Sightseeing of the town and after lunch on the boat: fish, salad, appetizer, wine or juice. Visit to the beach on the island of Cres with the possibility of swimming and sunbathing, and in the evening return to Rabac.
Opatija, situated under the mountain and the nature park of Ucka - an excellent choice for a trip in the summer and winter.
Pula, the city more than three thousand years old, with numerous monuments - all-day excursion.
For lovers of active holidays and nature:
Motovun, Hum, Roc, Buzet, Groznjan, Buje, Triban, Zavrsje, Karojba, Oprtalj, Livade, Vizinada, Tar - romantic towns and villages in the inland of Istria, hiking and biking trails and superb culinary traditions, rural households, everyday customs…

Excursions - Active holidays

More information and pictures on the site

Excursions!
Vacation in Dalmatia! Welcome to Croatia! / Tourist agency Davor Krtalic - Dalmatinac