The island of Hvar - the longest and the sunniest Croatian island. Hvar is according to the ''Traveler'' magazine in 1997 was proclaimed as one of the ten most beautiful islands in the world. It is a part of the central Dalmatian archipelago with an area of 299.7km2, a length of 68.2 km, width up to 10.5 km, a length of coastline of 254.2 km, the highest peak on the island is Sv. Nikola 628 m high and a population of 11,459 inhabitants.

The largest places on the coast of the island are: the town of Hvar, Stari Grad, Jelsa, Sućuraj and Vrboska. Other places on the coast are: Milna, Sveta Nedilja, Ivan Dolac and Zavala. Places in the interior are: Brusje, Grablje, Selca at Starog Grada, Dol, Rudina, Vrbanj, Svirče, Vrisnik, Pitve, Humac, Poljica, Zastražišće, Gdinj, Bogomolje and Selca near Bogomolja.

The Mediterranean climate, rich and varied vegetation, historic landmarks and centuries-old tradition in tourism are the reasons why the island of Hvar is called the pearl of the Adriatic. The island of Hvar has 2,715 hours of sunshine a year, the highest number of sunshine hours in Croatia in which rightly bears the name of the Sunny island.
Thanks to its position it is on three sides surrounded by sea and has many beautiful and picturesque beaches. The climate in Sućuraj is extremely pleasant: summers are long dry and warm, summer breezes called maestral and tramontana pleasantly refresh, and swimming is possible from May to November. The main local beach ''Česminica'' is only 200 m from the center of the place.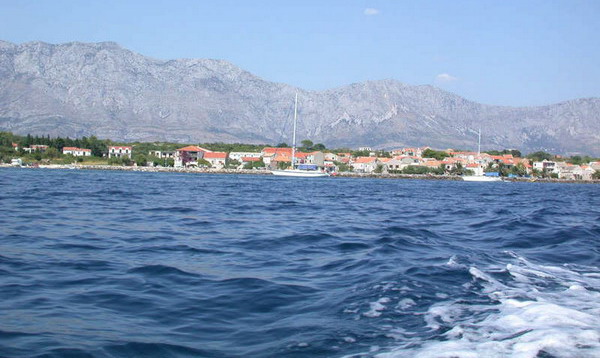 If you have your own boat, in Sućuraj there is a good harbor, and around the town there are many bays where you can enjoy in complete privacy. At your disposal are the boats that organize trips to neighboring towns on the Makarska riviera, the peninsula of Pelješac and the island of Korčula. You can go around the island of Hvar by car or regular bus lines.