Menu:
Apartments:
On-line booking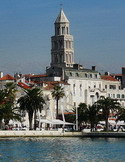 Designed by / Webmaster:
Davor Krtalic - Dalmatinac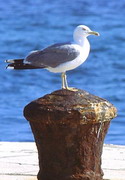 Apartments - Holiday accommodations in Croatia - Vacation in Dalmatia - Adriatic sea!

HR CZ EN DE IT

Offer / Medulin / Vinkuran - Riviera Medulin
Medulin: Apartments

Category: 3 stars ***

The owner of the apartments speaks: EN, IT

We rent: Apartment 2+2

Code: DK-Medulin-01

Description of the object and the environment

Distance from the sea

700 m
Distance from the beach

700 m
Distance from the center
200 m
Distance from the store

200 m
Distance from the restaurant
200 m
Beach type: pebbles, sand, rock, stone
Yes

Parking space

Yes
Allowed bringing pets

*

Yes
Use of the grill
Yes

Equipped kitchen
Yes
Bathroom
Yes
Air - condition

*

Yes
Terrace
Yes
Sea view
Yes
TV set

+

Satellite antenna
Yes

Wi-Fi internet

No
Phone
No

Heating

Yes

For more information and reservations:

Note:

*

Apartments are available for rent during the whole year.
Istria - Panorama of Medulin
Medulin rivera: Medulin

Medulin is a fishing place, located on the South side of the Istria peninsula, 10 km from the town of Pula. Hotels and private apartments are fitting into the green environment. Wide rocky and pebble beaches often have sandy bottom. The place has large number of coffee houses, pizzerias, souvenir shops and restaurants. This place is great for pleasant family vacation.


Medulin rivera: Medulin, Premantura, Banjole, Vinkuran, Pješčana uvala, Pomer, Valbonaša i Vintijan.
Istria - Riviera: Medulin - Panorama of Vinkuran

Medulin rivera: Vinkuran

Distanced from the touristical crowd, but still only few kilometers away from the touristical centers, is located fishing town Vinkuran. In the private apartments above the Vinkuran's bay and Soline Bay, you will spend your vacation in peace and quiet. The town has sheltered beach near the pine - wood. It i s recommended to the lovers of nature and peace. In the town there are store, restaurant and coffee - bar.
From time immemorial, Vnkuran is known for its stone. In the classical antiquitity times, from quarry near Vinkuran, called Cave Romane, stone was taken for building Pula's Arena. Today, during the summer in the quarry is manifested art colony, where sculptors show their skills.
Tourist agency Davor Krtalic - Dalmatinac