Menu:
Apartments:
On-line booking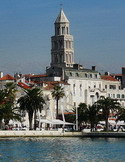 Designed by / Webmaster:
Davor Krtalić - Dalmatinac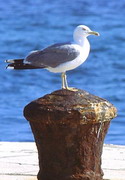 Apartments - Holiday accommodations in Croatia - Vacation in Dalmatia - Adriatic sea!

HR CZ EN DE IT

Offer / Umag - (Savudrija - Zambratija) - Riviera Umag
Umag: Apartments

Category: 3 stars ***

The owner of the apartments speaks: EN, IT

We rent: 2 apartments 2+2

Code: DK-Umag-01

Description of the object and the environment

| | |
| --- | --- |
| Distance from the sea | 50 m |
| Distance from the beach | 50 m |
| Distance from the center Umag | 5 km |
| Distance from the store | 30 m |
| Distance from the restaurant | 30 m |
| Beach type: pebbles, sand, rock, stone | Yes |
| Parking space - covered* | Yes |
| Allowed bringing pets | No |
| Use of the grill | Yes |

Equipped kitchen
Yes
Bathroom
Yes
Air - condition

*

Yes
Terrace
Yes
Sea view
Yes
TV set

+

Satellite antenna
Yes

Wi-Fi internet

Yes
Phone
No

Heating

Yes

For more information and reservations:

Note:

*

Apartments are available for rent during the whole year.
Panorama of Umag - Riviera: Umag
Umag je grad i luka na sjeverozapadnoj obali Istre.

Posjetitelji Umaga mogu uživati u starom dijelu grada kao i u mnogim drugim turističkim
sadržajima. Ljetne terase prižaju razne zabavne programe za turiste.

O razvoju Umaga najbolje svjedoči svjetski poznati ATP tour, teniski turnir koji se održava
svake godine.
Umag je vrlo poznata turistička destinacija a zaleđe Umaga je veoma atraktivni prostor
smješten između dvije istarske rijeke: Dragonje i Mirne, zaokružen savudrijsko-umaškom i
novigradskom rivijerom.

Suncem okupane plaže, privatni apartmani, luksuzni hoteli i kampovi samo su dio turističkih
sadržaja koji privlače posjetitelje.

Da bi Vaš boravak u Umagu bio što bogatiji pružaju se razne mogućnosti bavljenja sportskim
aktivnostima kao što su: penjanje, speleologija i biciklizam.

Istria - Umag - Mjesto Vašeg odmora iz snova!
Upoznajte tajne mora ploveći, plivajući i jedreći. Poletite u visine i panoramski razgledajte ove prekrasne krajolike!

U blizini Umaga se nalazi mjesto Valica (tal. Valizza) okruženo prekrasnom prirodom, a blizu su i plaže Kanegre s najčišćim morem za kupanje u Istri.

Poznate plaže u Umagu su Katoro i Polinezija. Okružene su borovom šumom i zelenilom. Plaže su od šljunka, kamena i pjeska u moru.

Irališta za decu, sportski objekati, iznajmljivanje brodića kao i brojne ugostiteljske usluge sastavni su dio sadržaja na plažama.

Polinezija plaža ima i poseban nudistički dio. Obe plaže nagrađene su "plavom zastavom".
Jedina peščana plaža u Umagu nalazi se u naselju Zambratija.

Mirno more je idealno za dječju igre i odmor, zato se sa povjerenjem preporuča obiteljima sa djecom. Ulaz u more je postepen i jako povoljan za obitelji s djecom.

Zambratija je nekada bila ribarsko selo, s toga su baš tu u blizini plaže poznati riblji restorani.

Čisto more, razvedena obala, pješčane, šljunčane i kamene plaže privlače mnoge goste, koji se rado ponovno vraćaju.

Mediteranski grad sa autentičnom atmosferom, okružen plavim morem, otocima i plodnom zemljom, Umag predstavlja idealnu destinaciju za Vaš godišnji odmor.

Dobrodošli u Umag!
Tourist agency Davor Krtalić - Dalmatinac