Menu:
Apartments:
On-line booking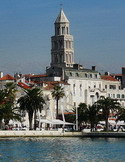 Designed by / Webmaster:
Davor Krtalić - Dalmatinac
Adriatic sea!
Apartments - Holiday accommodations in Croatia - Vacation in Dalmatia - Adriatic sea!

HR CZ EN DE IT

Offer / Privlaka / Riviera Zadar
Privlaka: Apartments

Category: 3 stars ***

The owner of the apartments speaks: EN, DE, IT

We rent: 9 apartments

We rent: Auto - camp

Code: DK-Privlaka-03

Description of the object and the environment

Distance from the sea

50 m
Distance from the beach

50 m
Distance from the center
200 m
Distance from the store

200 m
Distance from the restaurant
200 m
Beach type: sand
Yes

Parking space

Yes
Allowed bringing pets

*

Yes
Use of the grill
Yes

Equipped kitchen
Yes
Bathroom
Yes
Air - condition

*

Yes
Terrace
Yes
Sea view
Yes
TV set

+

Satellite antenna
Yes

Wi-Fi internet

No
Phone
No

Heating

No

Private natural beach, with showers and sun beds for guests.

For more information and reservations:

Note:

*

Recommendation for families with children. We offer comfortable newly renovated apartments, parking, fireplace, terraces, private natural beach, with showers and sun beds for guests.

*

Allowed bringing pets

5

€

per day.
North Dalmatia - Riviera Zadar – Panorama of Zadar

Riviera of Zadar – Zadar is located in the heart of the Adriatic and it is a major center of northern Dalmatia.
Easily accessible and attractive destination for tourists from around the world by sea, land or air.
Extremely rugged coastline, islands and untouched nature attract many boaters to visit this area. The archipelago consists of 24 large and 300 small islands and rocks, 3 nature parks: Telašćica, Northern Velebit and Vrana as well as 5 national parks: Paklenica, Plitvice, Kornati, Krka and Velebit rank Zadar and its surroundings at the top of the Croatian tourist offer.
North Dalmatia - Riviera Zadar – Panorama Privlaka

Zadar riviera - Destination Privlaka

Privlaka is a small tourist town, seven centuries old. It is well known for fishing and sand-blasting. It is situated on a peninsula west of Zadar, and the old center has a view of the island of Vir. Privlaka is an oasis of shallow and long sandy beaches, away from traffic and industry. Shallow waters in an enclosed bay has a higher temperature than the open sea for 2-3 degrees, and therefore there is increased salinity, and thus air quality. It is near our most beautiful national parks: Kornati, Paklenica, Plitvice, Krka,Vrana and Zrmanja and famous towns such as Zadar, Biograd and Nin so this is a great location for a relaxing holiday.
The beaches in Privlaka are sandy with a nice entrance into the sea. Some smaller bays are embanked with gravel but mostly with sandy bottoms. Some beaches on the south side have large forests.
Tourist agency Davor Krtalić - Dalmatinac